Federici's Public Lecture: "Re-enchanting the World: Feminism and the Politics of the Commons"
22 Jan 2019 - 16:00 / 22 Jan 2019 - 18:00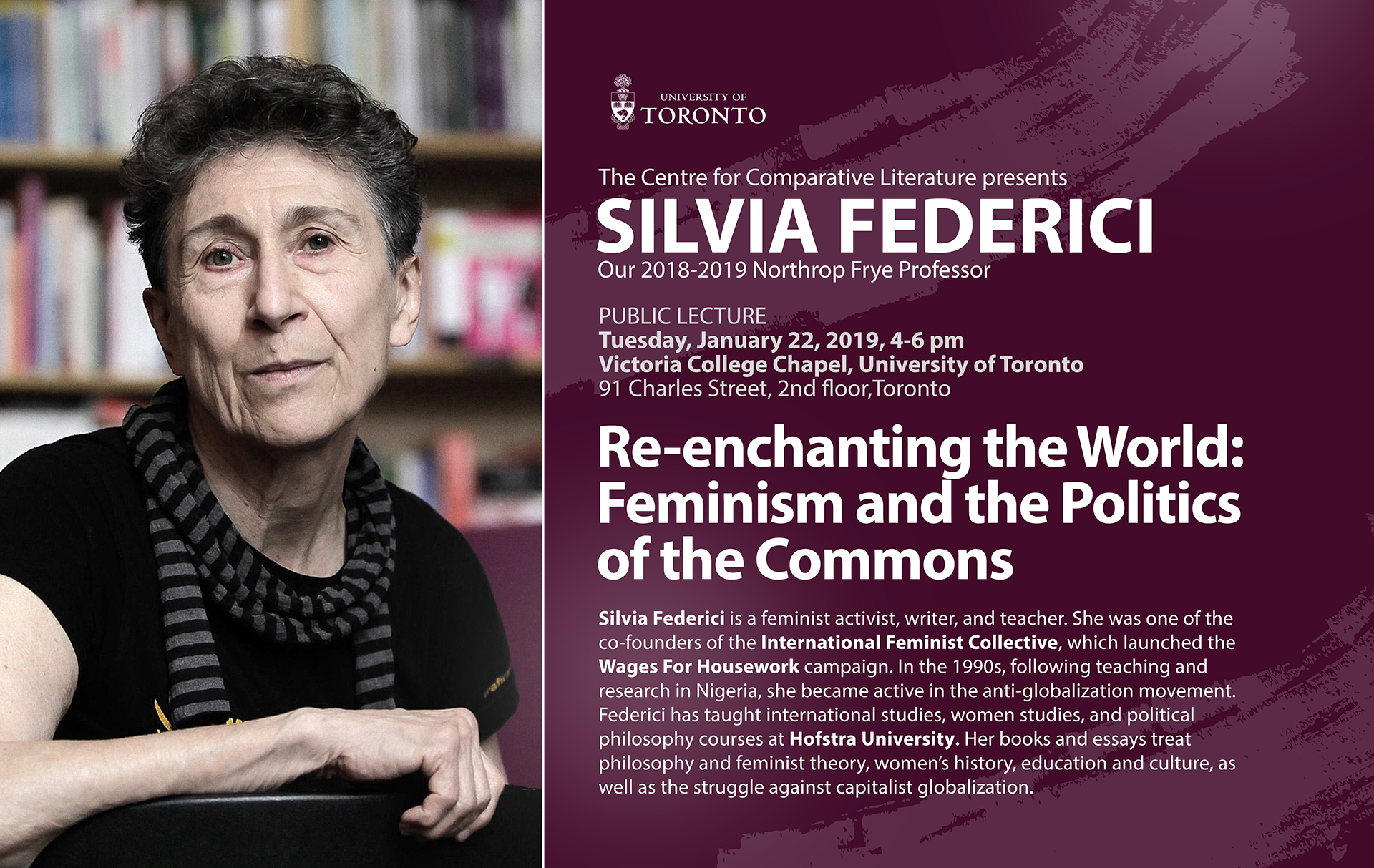 University of Toronto
The Centre for Comparative Literature presents
Silvia Federici
Our 2018-19 Northrop Frye Professor
Re-enchanting the World: Feminism
and the Politics of the Commons
PUBLIC LECTURE
4-6 pm, Tuesday, January 22, 2019
Victoria College Chapel
91 Charles Street West, Toronto
…
Silvia Federici is a feminist activist, writer, and teacher. She was one of the co-founders of the International Feminist Collective, which launched the Wages For Housework campaign. In the 1990s, following teaching and research in Nigeria, she became active in the anti-globalization movement. Federici has taught international studies, women studies, and political philosophy courses at Hofstra University. Her books and essays treat philosophy and feminist theory, women's history, education and culture, as well as the struggle against capitalist globalization.