Anne Carson's Lecture and Poetry Reading
3 Feb 2020 - 16:00 / 5 Feb 2020 - 18:00
The Centre for Comparative Literature
presents our 2020 Northrop Frye Professor
Anne Carson
Poetry Reading
Monday, Feb. 3, 2020, 4pm
with book signing to follow
Victoria College Chapel, 2nd floor, Room 213
Victoria University, 91 Charles Street West
Public Lecture: "Stillness"
Tuesday, February 4, 2020, 5 pm
Isabel Bader Theatre, 93 Charles Street West.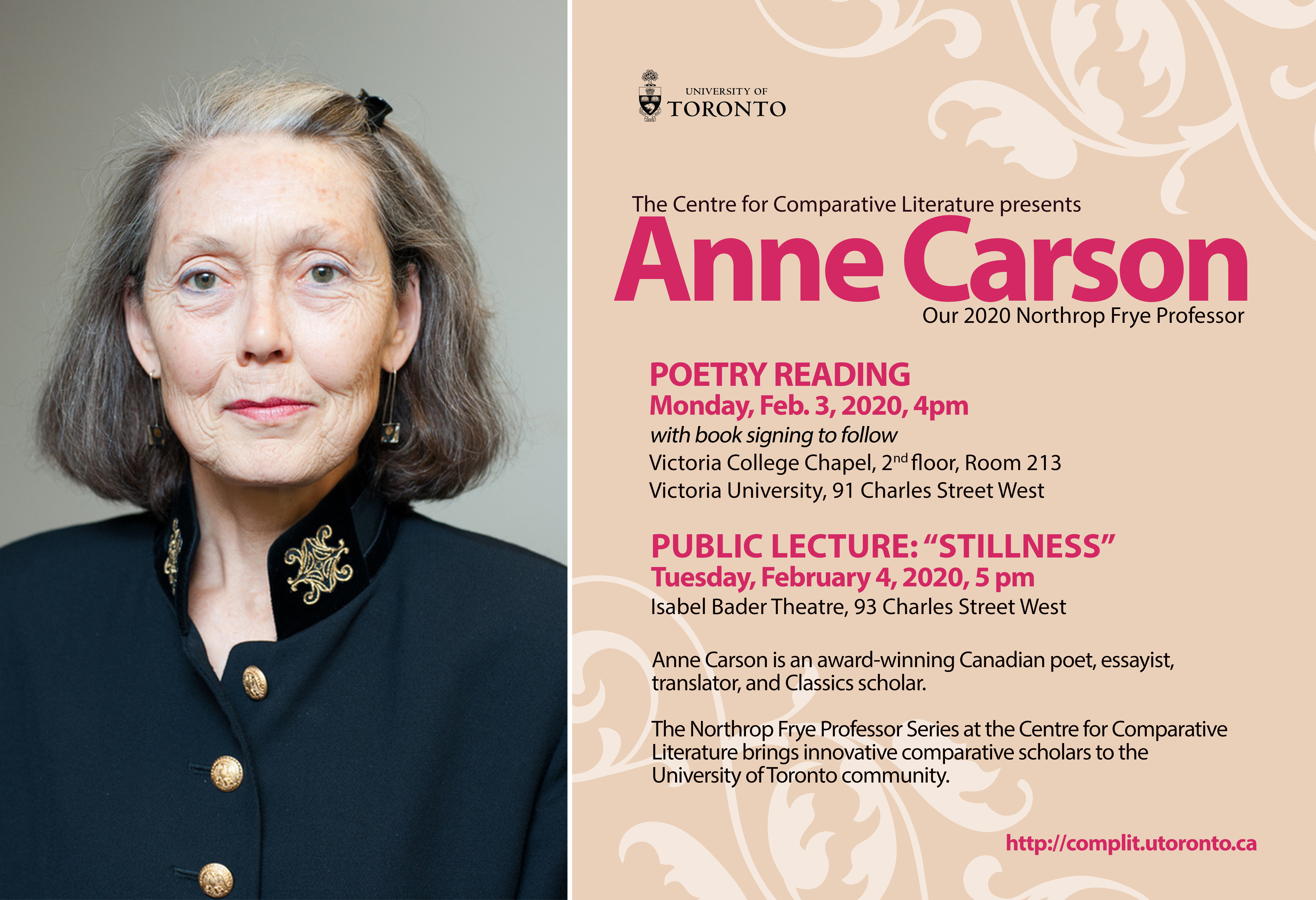 Anne Carson's events that week include also the
Lecture on the History of Skywriting
Wednesday, Feb. 5, 2020, 7:30pm – 9:00pm
The John H. Daniels Faculty of Architecture, Landscape, and Design
1 Spadina Crescent, Toronto, ON M5S 2J5
Sponsored by the Jackman Humanities Institute Program for the Arts. For information and tickets, https://www.eventbrite.com.au/e/anne-carson-lecture-on-the-history-of-skywriting-tickets-88351233919
Anne Carson is an award-winning Canadian poet, essayist, translator, and Classics scholar.
The Northrop Frye Professor Series at the Centre for Comparative Literature brings innovative comparative scholars to the University of Toronto community.